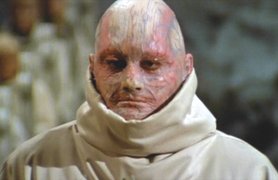 A decoration awarded to those who have shown faithful service to the Empire of Clangluna or The Church of the Alpha-Omega Bomb. It is a high honor to receive this award.  
Known holders include: 
Charlton Heston, for honarable service slaying damn dirty apes, bringer of the Holy Fallout and warning of the dangers of Soylent Green.
Moparmessiah, honorable service to Clangluna.
---------
-End